ARTEFACT Home | Garden, the beloved Belmont store, is celebrating the grand opening of a second outpost—a Verellen boutique—on Washington Street in the South End.
As the area is quickly becoming a hotbed for home design, owners Maureen and Sue Walsh have taken the leap—and the commute—to bring the distinguished Verellen upholstery brand as well as a highly curated array of their exquisite, often exotic, decorative accessories, rugs, tabletop wares and "objects of desire" to urbanites. In addition to the showroom, ARTEFACT's new space will also feature a work area (decked out in Verellen, of course), where architects, interior designers and clients can sit down together and discuss their projects.
The Thibaut Daybed
ARTEFACT fits in beautifully within the sunny, inspired neighborhood, which is no doubt why renowned designer Tom Verellen endorsed the affable, talented team eight years ago to represent the high-quality Verellen furniture line in the New England market. Says Tom, "Maureen and Sue effortlessly interpret and execute our vision. I am thrilled to have them be a part of our brand and tell our story to the New England market."
Indeed, Verellen's upholstered furnishings, case goods and lighting are aligned with the ARTEFACT aesthetic. They are modern yet timeless; comfortable yet with an "haute couture" level of detail; and they have European sophistication but are bench-made here in the U.S.
The Nina Sofa
For Verellen, "it's about a better product, better materials and better resources," says Tom. Their offerings are beautiful, as well as customizable. The company is doing more with organic materials, and working with FSC certified lumber like walnut, ash, maple, and an array of finishes.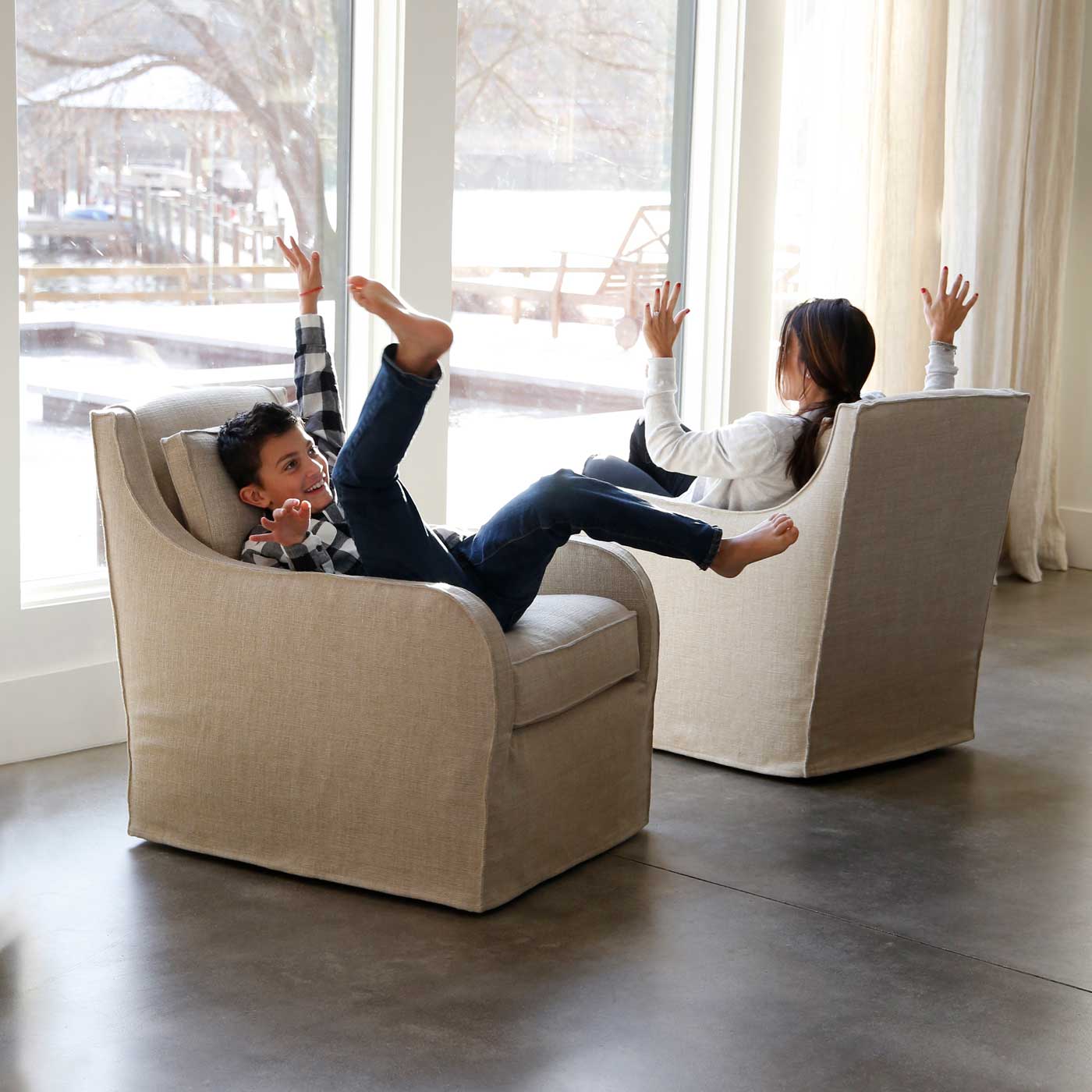 Sophie Swivel Club Chair
Their "middle name," however, is linen, says Tom, which is natural, given that he grew up in Belgium where there were flax fields at every turn. "The more texture, the better," he says.
The Paulette Sofa
Fashion comes first, as well as functionality. The team at Verellen looks at the pile of the fabric and how it's going to sit, and ensures that each frame is heirloom quality. Each piece must satisfy three criteria, says Tom, before it is brought to market: "It must be sexy, emotional and durable." All very good reasons to discover the new ARTEFACT today.
Second location: 1317 Washington Street, South End, Boston
photos courtesy of Verellen
Boston Design Guide
19313 at https://www.bostondesignguide.com