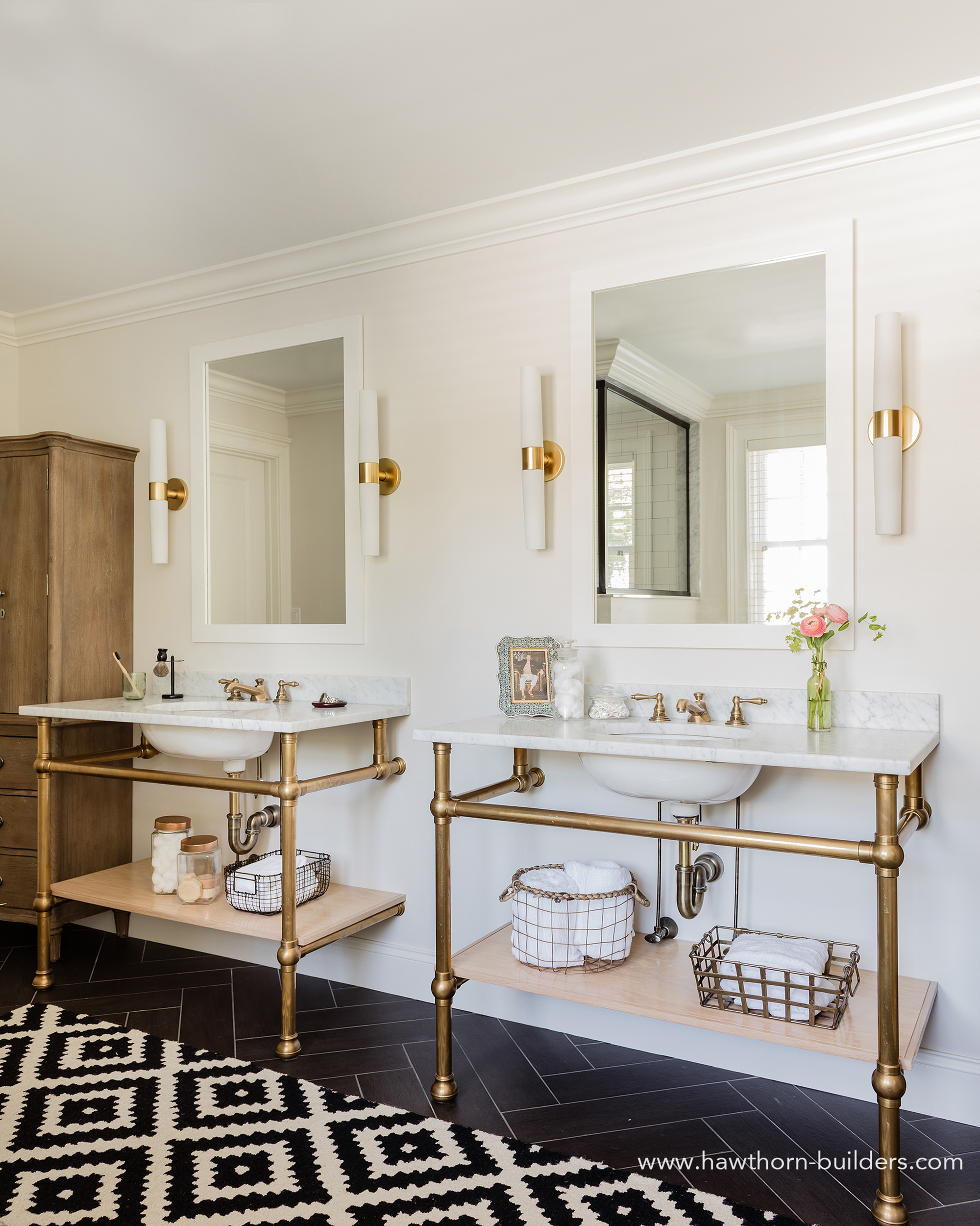 Van Halen sang about them, but we're guessing David Lee Roth wasn't referring to Palmer Custom Sink Legs when he was belting out the rock anthem "Drop Dead Legs." We'd contend, however, that this new bathroom staple, available at Moniques Bath Showroom, among other locales, is heavy on sex appeal. Lately, the statuesque sink legs are popping up in powder rooms and in master baths everywhere and they were designed and manufactured in our own backyard at Palmer Industries Custom Architectural Metalwork in North Providence. 
Far more than a support system, these slender beauties come in a wealth of styles (think tapered to ball foot) and finishes—from walnut to aged nickel, semi matte black to satin gold and oil-rubbed bronze, and come with or without shelves or étagères. Our own publisher, Melanie Perillo, is putting a Lucite and aged brass version in her new addition. 
Palmer Sink Legs are available at Moniques Bath Showroom.
Top image: construction by Hawthorn Builders; additional images courtesy of Palmer Industries.
Boston Design Guide
19332 at https://www.bostondesignguide.com